The ship travels across the sea is wallpaper for your desktop. Wallpapers for Android for free.
Romance silent ocean-the sky,the sun and the water is beautiful beyond your wildest dreams. Brigantine with sails raised and rushes in search of treasure.Sailors free watch sunbathe on the deck.The boatswain, with a pipe in his mouth with delight inhales the fragrant smoke of Havana tobacco,Junge tells us about his youth.And only the captain and the Navigator in the cabin, bending over the map,trying to guess how to escape from the storm which may occur after such a lull...)))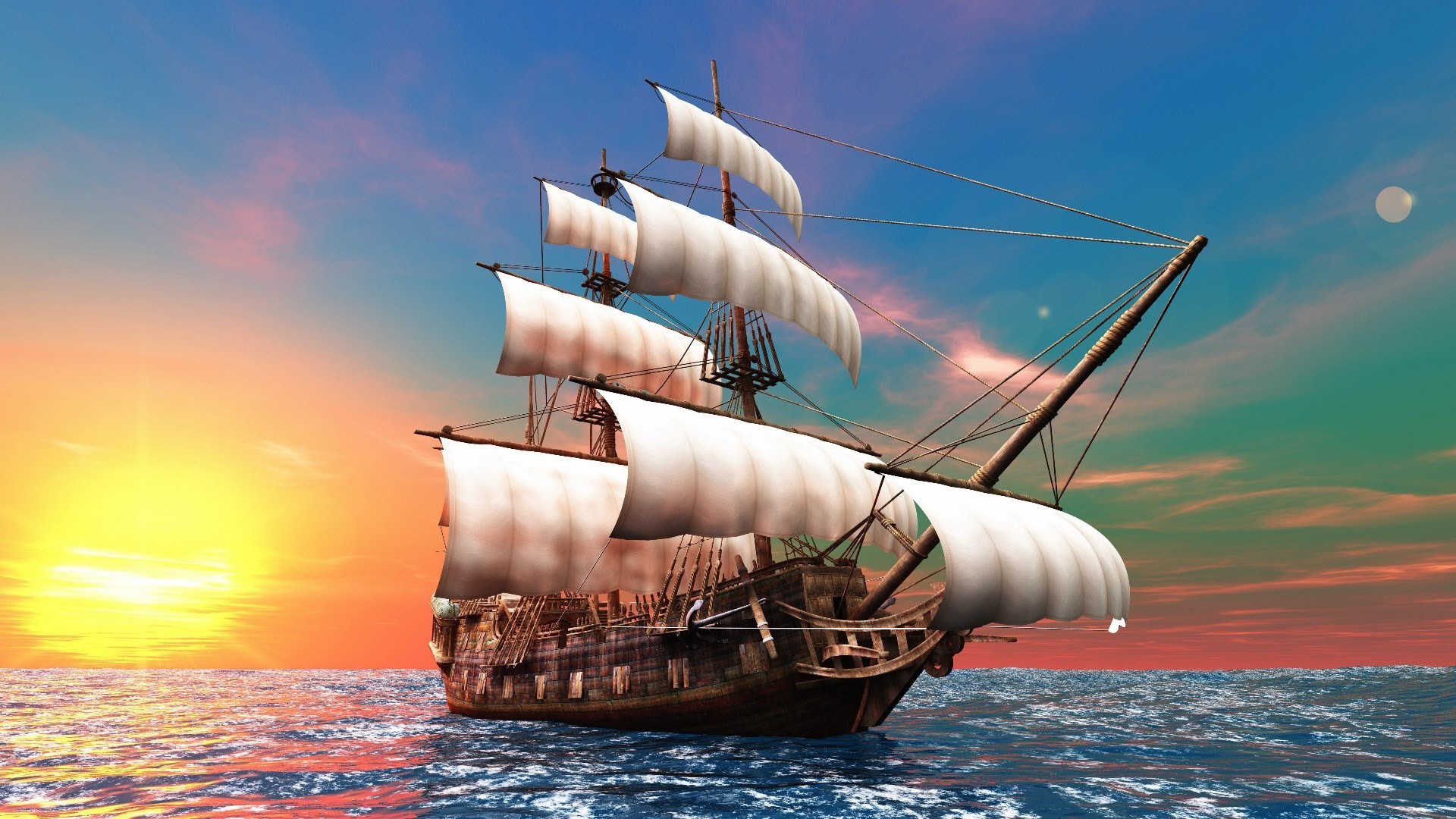 This wallpaper is available in various resolutions. Select the desired one from above checkbox and download this image in just few seconds. Select item you need and press download button.
New wallpapers from "Other" category