The hoopoe bird flying chick is wallpaper for your desktop. Wallpapers for Android for free.
Hoopoe feeding chick,chick peeping out of the nest and the parent hangs in front by flapping wings.The background is black and the nest is inside the barrel, the edge of which is seen on the left.The colors of the feathers of ittici brown-white-pink and are very beautiful. In the beak, the bird holds chebacca.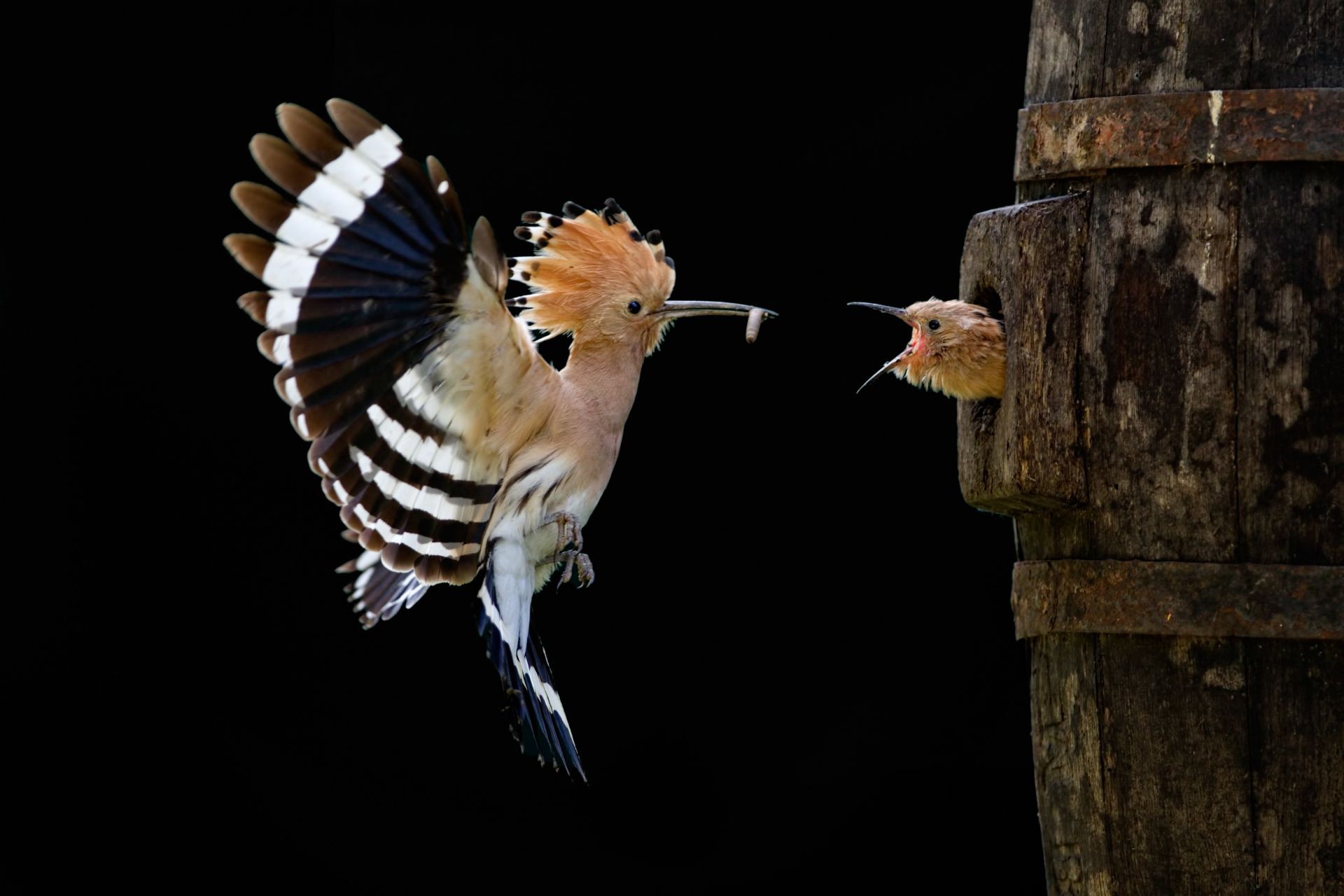 This wallpaper is available in various resolutions. Select the desired one from above checkbox and download this image in just few seconds. Select item you need and press download button.
New wallpapers from "Other" category