Footpath in autumn Park covered with fallen leaves is wallpaper for your desktop. Wallpapers for Android for free.
Cute heart pattern of Central Russia:the transparent clear air, straight, receding into the distance alley, generously covered with Golden leaves. Mighty slender tree trunks in crimson glory. In the distance are seen penetrating rays of the sun. In the whole shape of the trees I feel the power and calm, no wind. This is the "Golden autumn", which we all love so much. There is still a tedious long stretches of rain, sleet and impassable mud, and then quietly winter comes with its snow and frosts... And as long as the heart pleases and warms the soul this short autumn season, "eyes charm".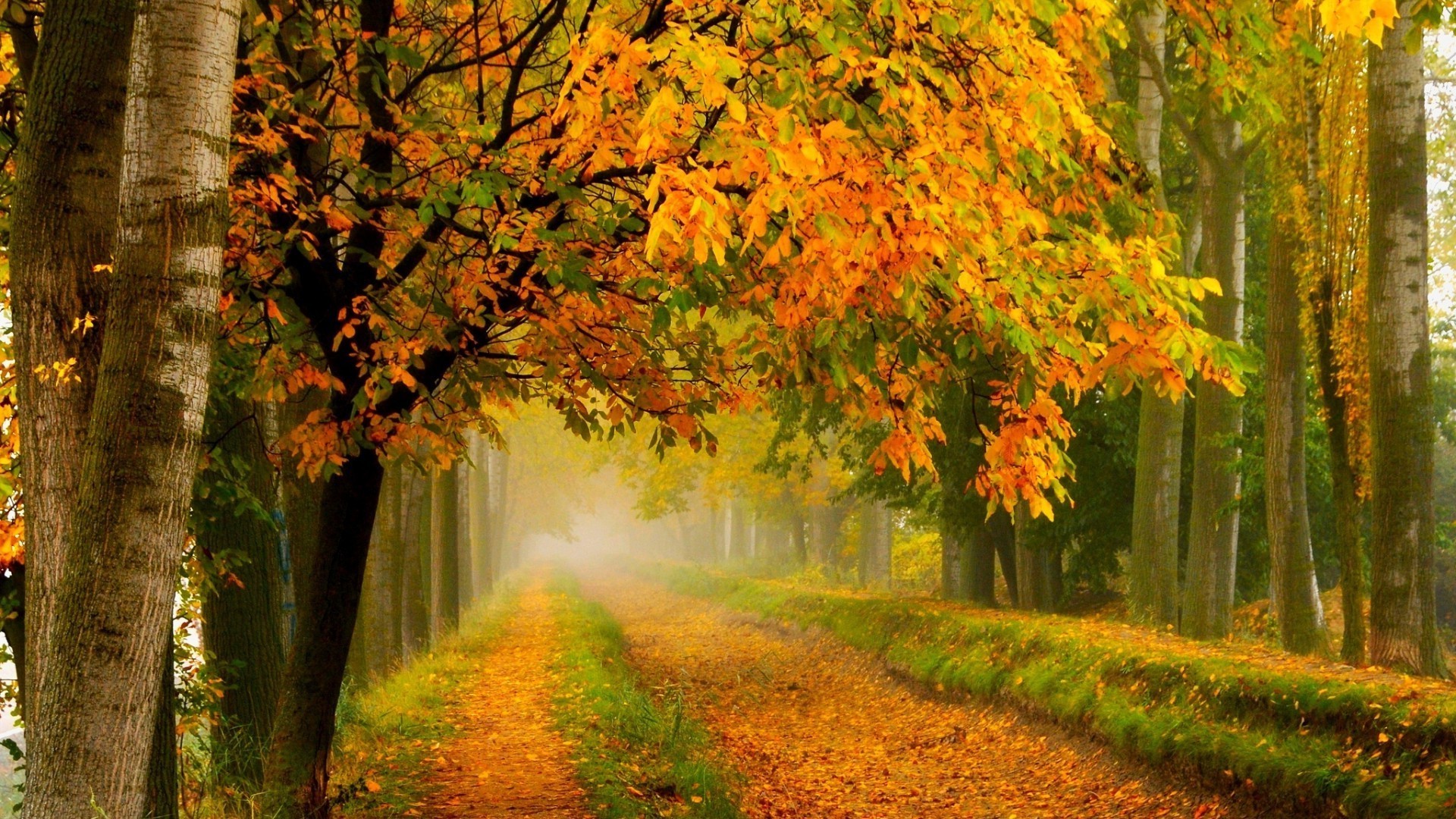 This wallpaper is available in various resolutions. Select the desired one from above checkbox and download this image in just few seconds. Select item you need and press download button.
New wallpapers from "Autumn" category