Three kittens lacout milk from a bucket is wallpaper for your desktop. Wallpapers for Android for free.
Three little red kitten came to visit their grandmother Praskovia Pavlovna to the village. They Wake up, then once in the morning, go out to the yard and ... about happiness - there is a bucket. And not just any bucket, but full milk. Kittens was attached to the bucket and lacout milk with pleasure. The picture will come up on the desktop of everyone who loves cats or milk, and especially to those who loves cats and milk!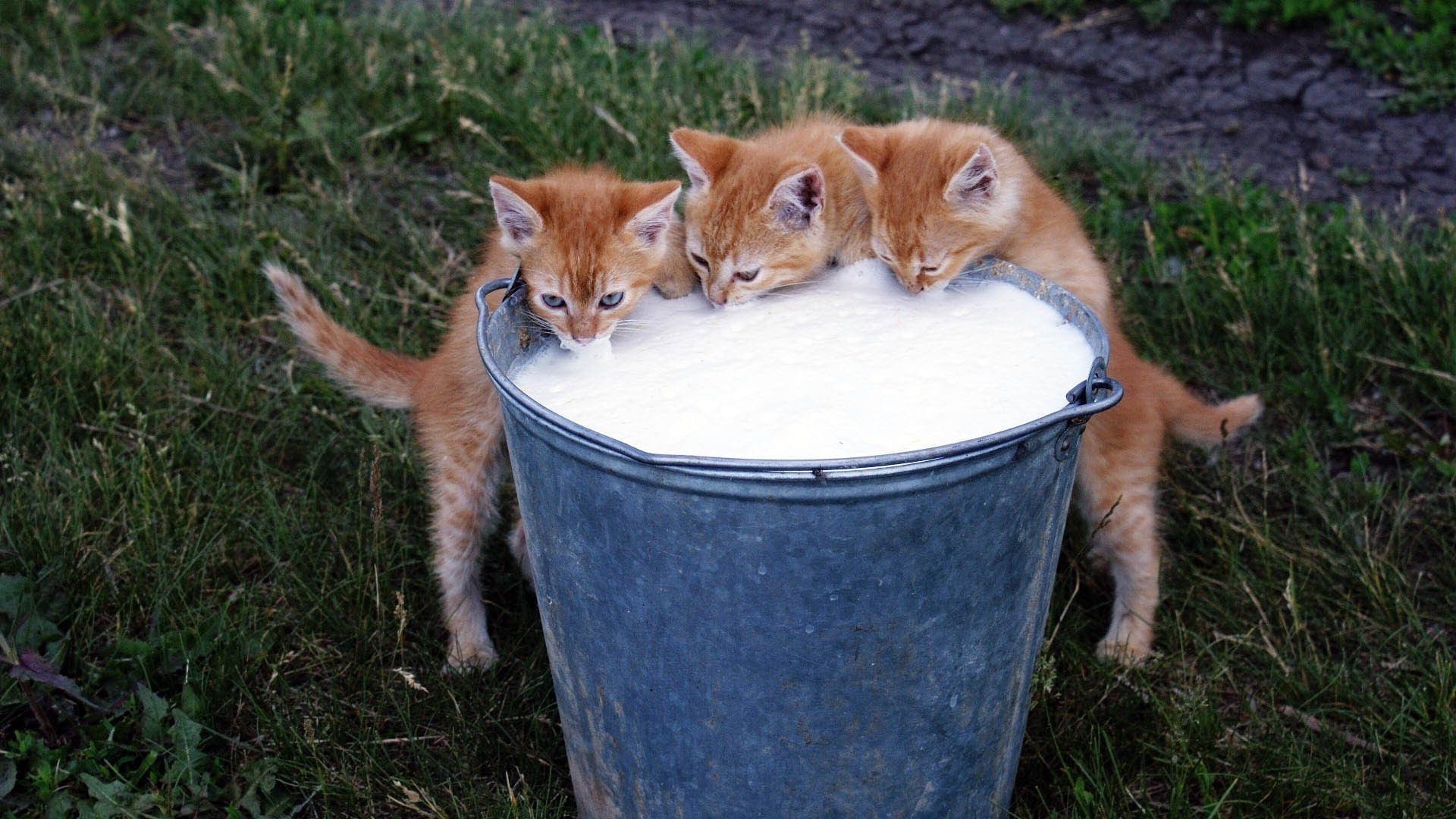 This wallpaper is available in various resolutions. Select the desired one from above checkbox and download this image in just few seconds. Select item you need and press download button.
New wallpapers from "Cats" category