Three heroes))))) is wallpaper for your desktop. Wallpapers for Android for free.
Touching the picture. Three kittens, which was wrapped as children. Of course animals probably don't like the situation, but the person the image brings a smile involuntarily. Dull colors pictures will make it easy to use it as a screensaver on your desktop. Labels will be visible quite clearly, but the image itself will not irritate the eyes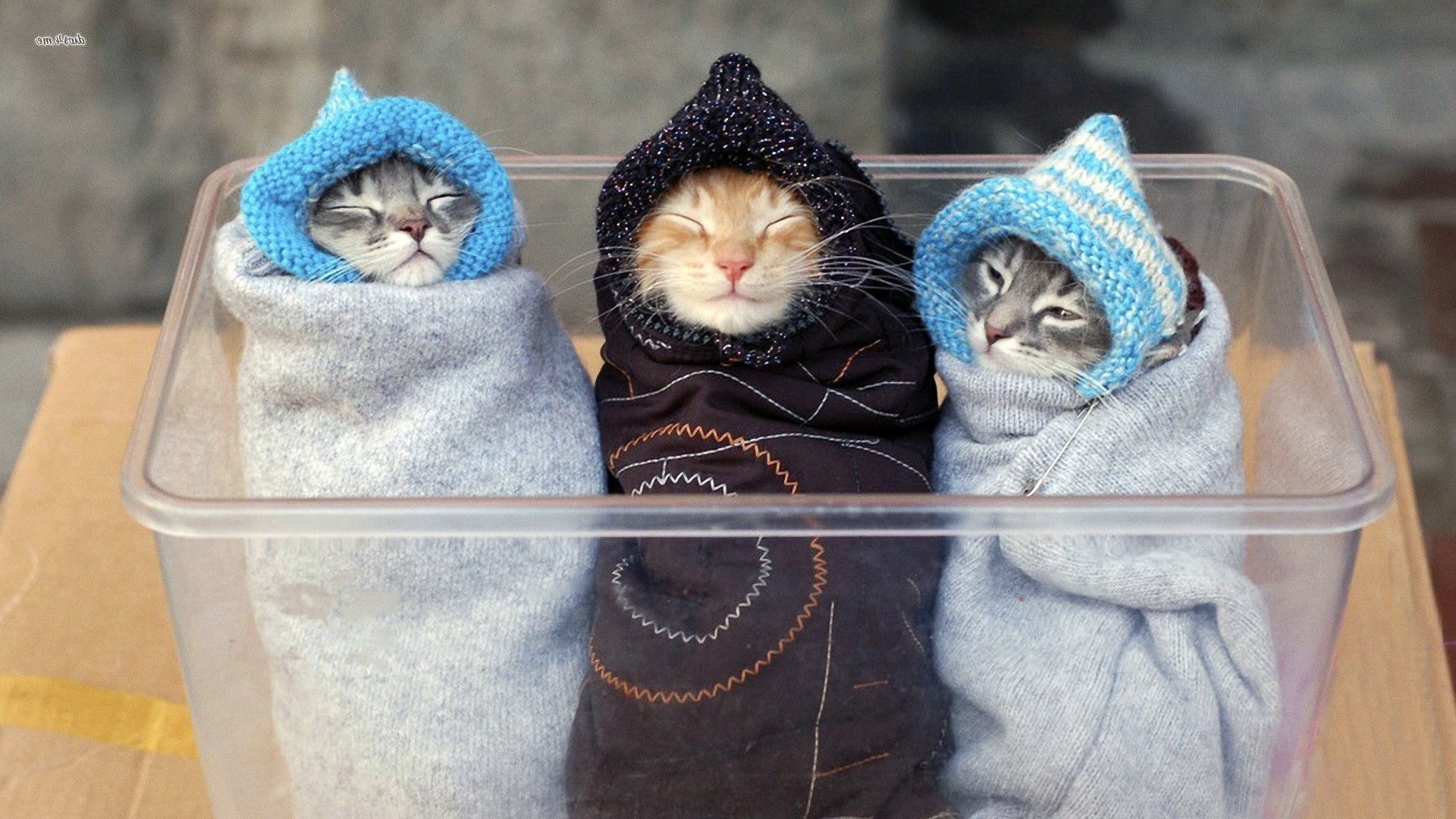 This wallpaper is available in various resolutions. Select the desired one from above checkbox and download this image in just few seconds. Select item you need and press download button.
New wallpapers from "Cats" category