Sunset in Rio De Janeiro is wallpaper for your desktop. Wallpapers for Android for free.
Rio De Janeiro is a beautiful city located in Brazil. It is a statue of Christ the Redeemer known to us for many movies is the Christ of enormous size with widely scattered by his hands.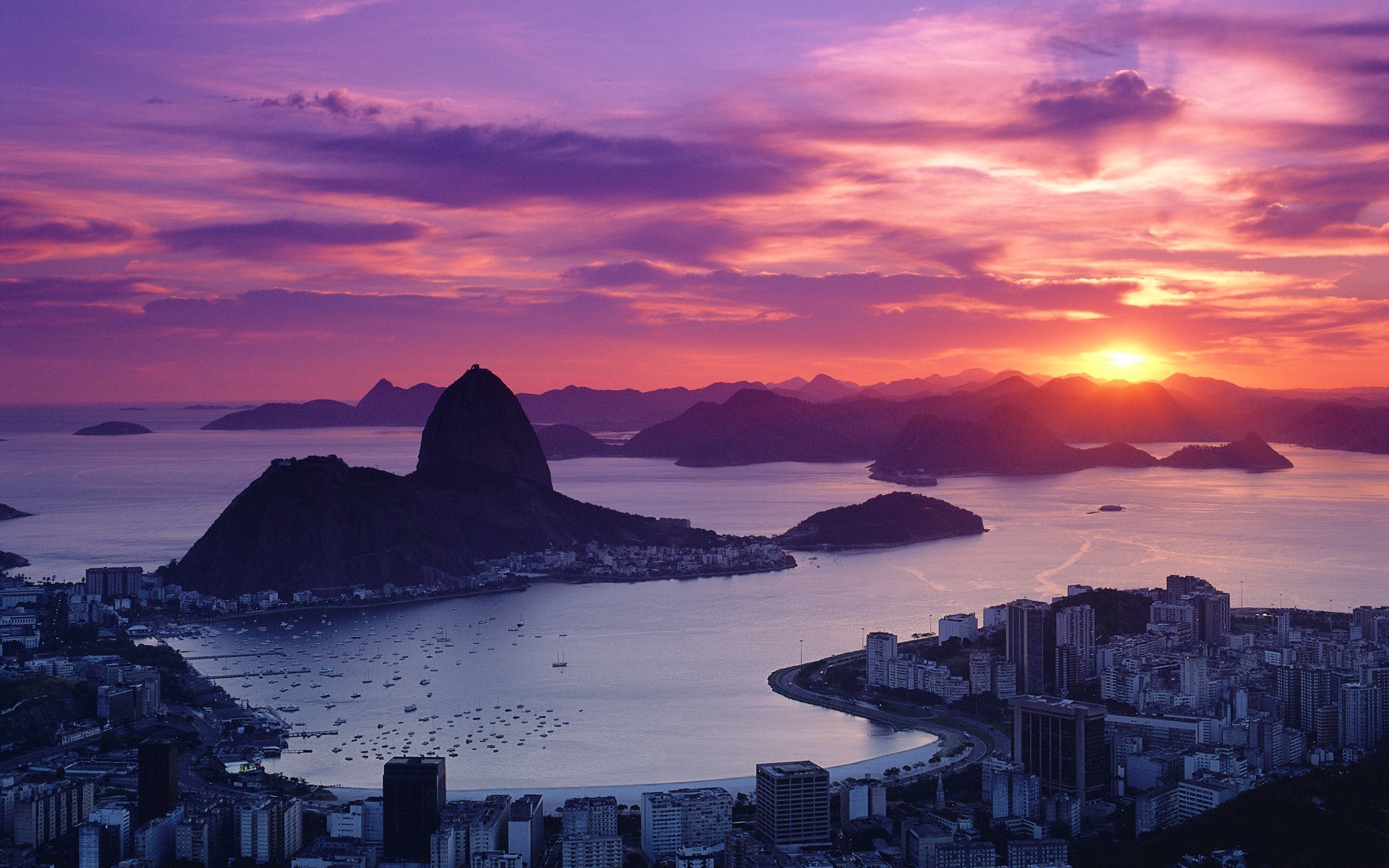 This wallpaper is available in various resolutions. Select the desired one from above checkbox and download this image in just few seconds. Select item you need and press download button.
New wallpapers from "City" category