Modern city area is wallpaper for your desktop. Wallpapers for Android for free.
The picture shows a modern well-planned area for the rich. A small four-storey houses with large balconies convenient and comfortable. Is all this miracle among the green trees. In the area there is a pool and area for gatherings.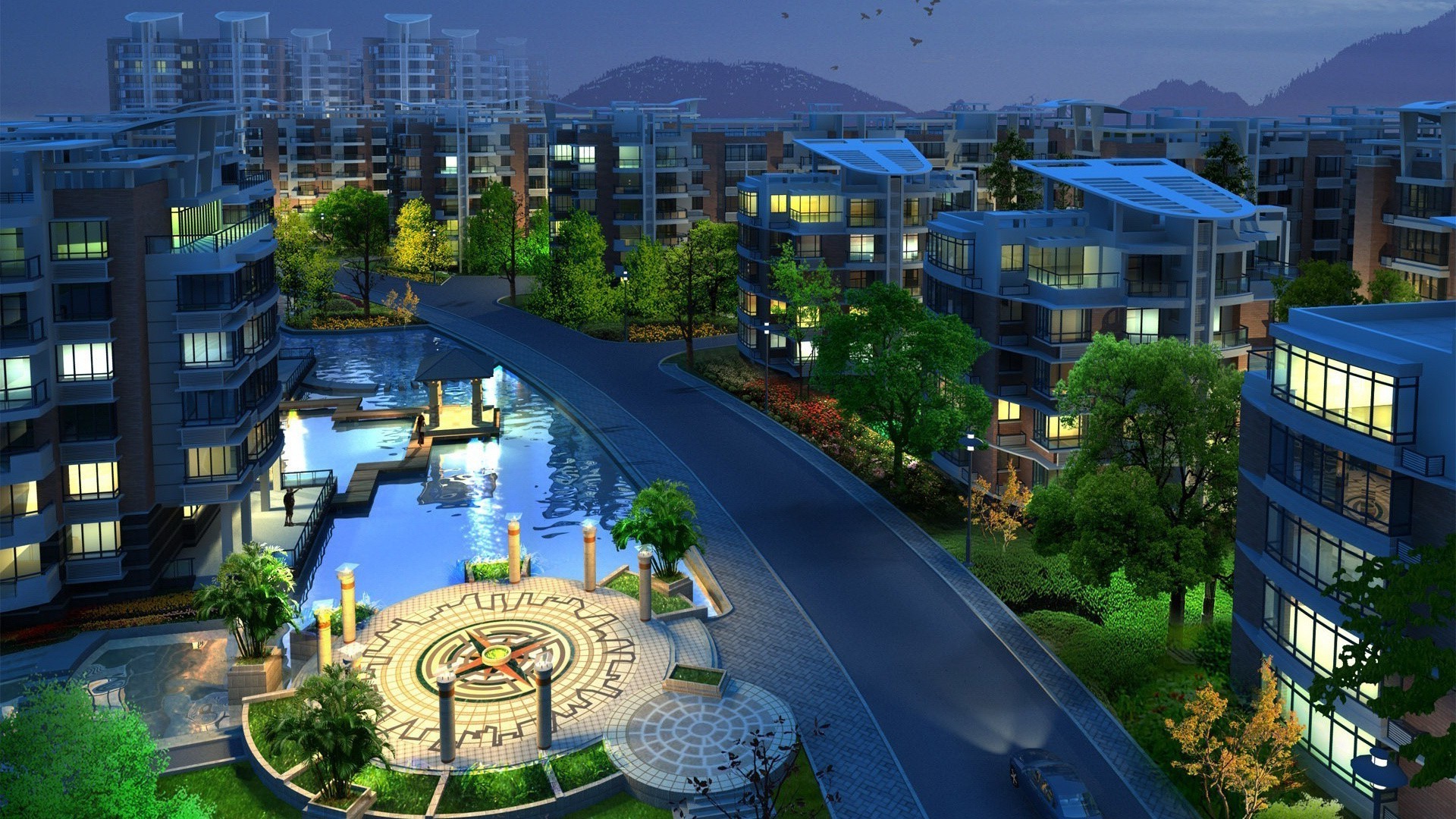 This wallpaper is available in various resolutions. Select the desired one from above checkbox and download this image in just few seconds. Select item you need and press download button.
New wallpapers from "City" category