Ivenzia pond lake art flowers girl bird tree is wallpaper for your desktop. Wallpapers for Android for free.
A that's our good fairy is a beautiful girl with blue hair and gray-green eyes.Graceful hand in a bird of great beauty,which after kissing fairies fulfills all her desires that she mentally says a magic bird.The background of the picture is the magic of the lake,framed by jagged mountains,sinking in a sky-blue haze.Birds of Paradise flying in the clouds. The picture of the fairy godmother in blue we will try to asymmetrically apply to the picture of the magic art of the country and this will be the picture derived from the two.The result will exceed all expectations!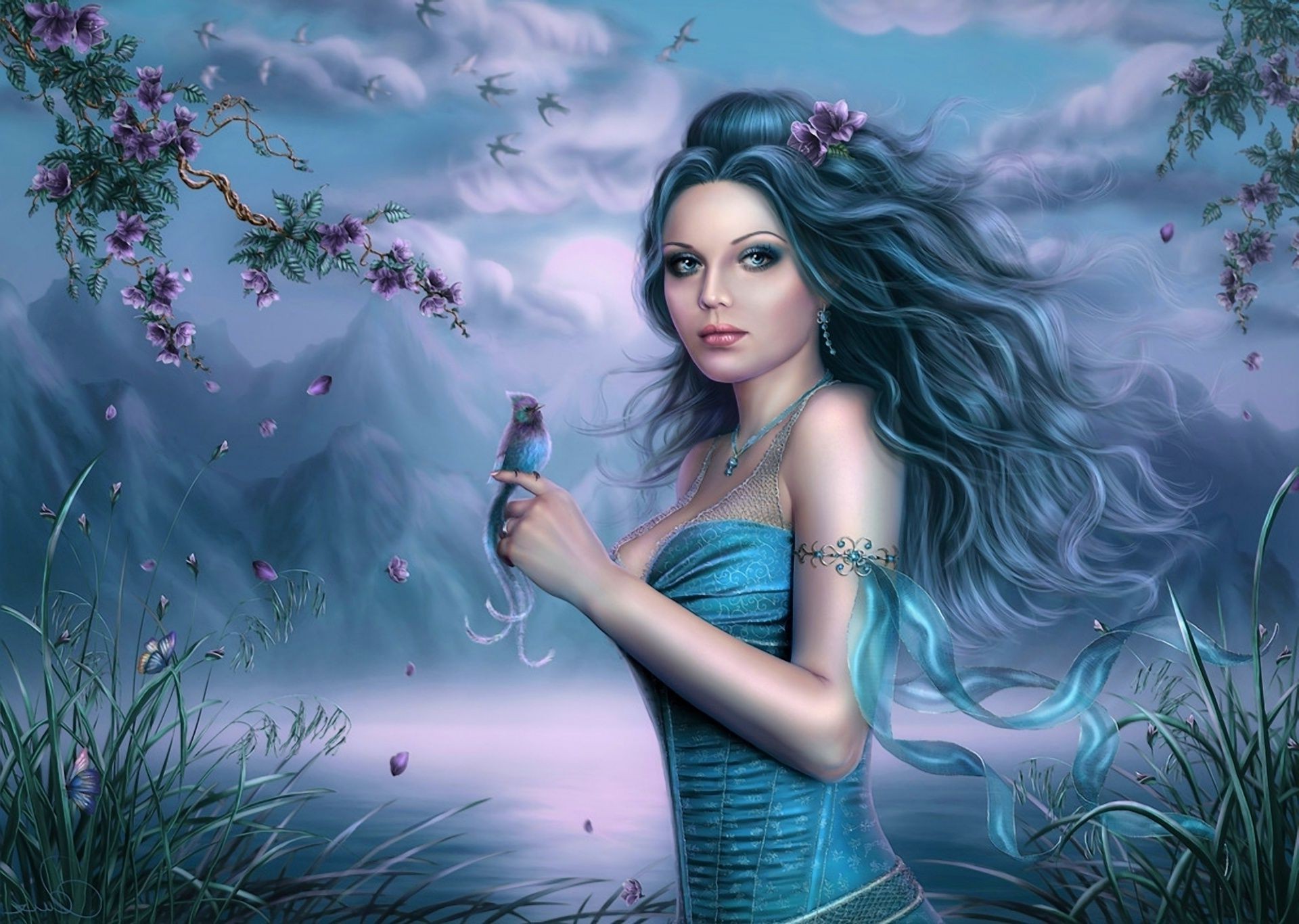 This wallpaper is available in various resolutions. Select the desired one from above checkbox and download this image in just few seconds. Select item you need and press download button.
New wallpapers from "Other" category