Fabulous city insects with arched bridges made of grass is wallpaper for your desktop. Wallpapers for Android for free.
Fabulously amazing world of insects. The combination of warm tones of autumn: purple,Golden,orange, dark green,olive, warm your soul when you first look at this picture.Air arch bridges from the stems of plants,which move the swallowtail butterfly and ladybugs give reality to this fantastic city of insects, in which all the inhabitants know their place and their purpose.This colorfully speaks about the image of a snail with a house on the back,talking animatedly with ladybug.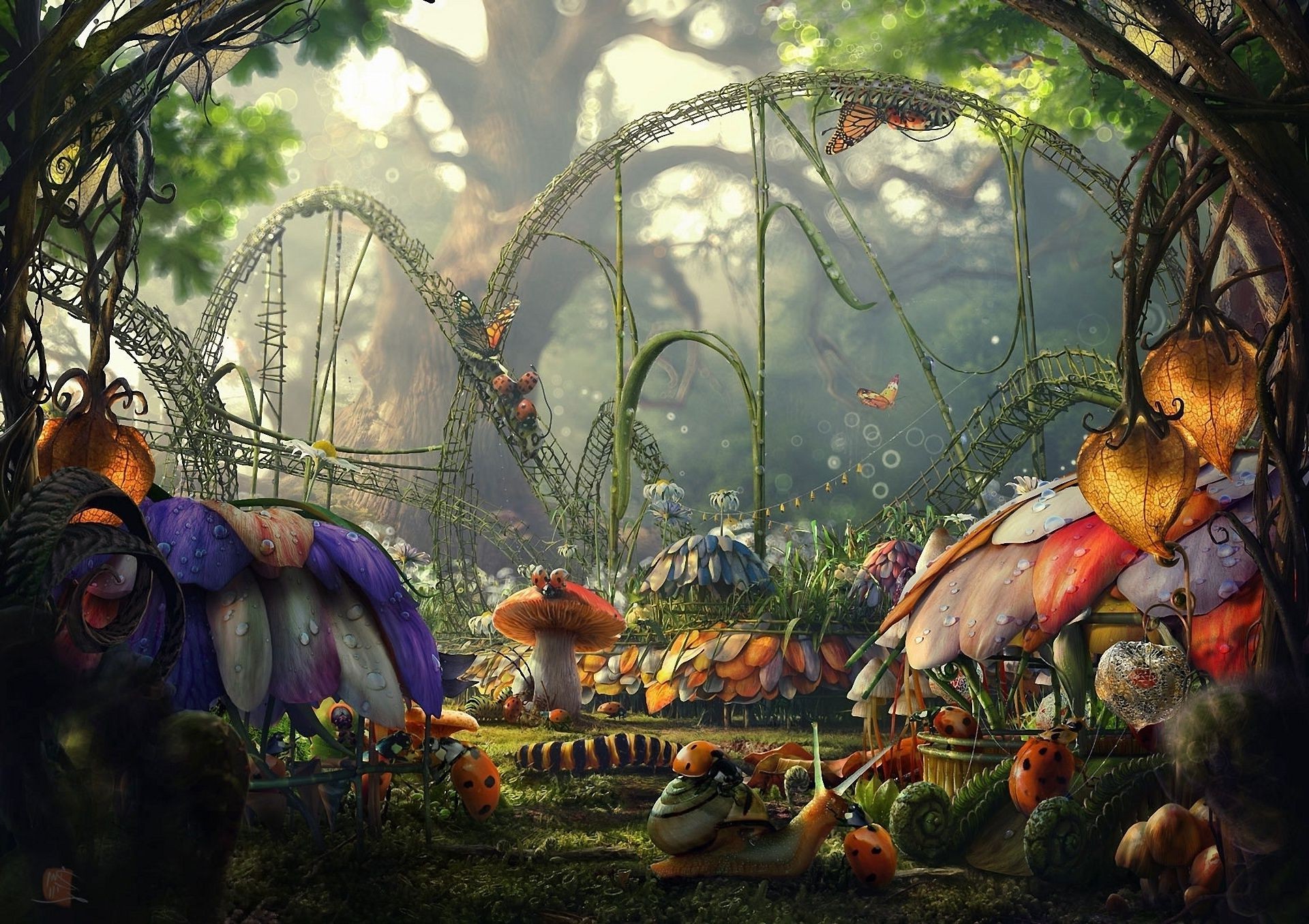 This wallpaper is available in various resolutions. Select the desired one from above checkbox and download this image in just few seconds. Select item you need and press download button.
New wallpapers from "Other" category