Fel-x Art fantastic world of landscape rocks river rock is wallpaper for your desktop. Wallpapers for Android for free.
The picture shows one side,not really fantastic world,but on the other hand is a magical world of beauty and of good,which dreams of any man,whose heart is overflowing with love and faith in a miracle. The silky carpet of grass a rich green color,soft, winding path warm shade of sand that leads to the blue river,good bunnies along the road-all this is the desire to follow the path. Meet good riders,there in the distance in arc rocks and look at the smoky sky with flying birds in it. And to feel the presence of fairies,which reigns in this magical world. When I want to download this picture to use the mail merge filter images: magic tales and fairies.Try?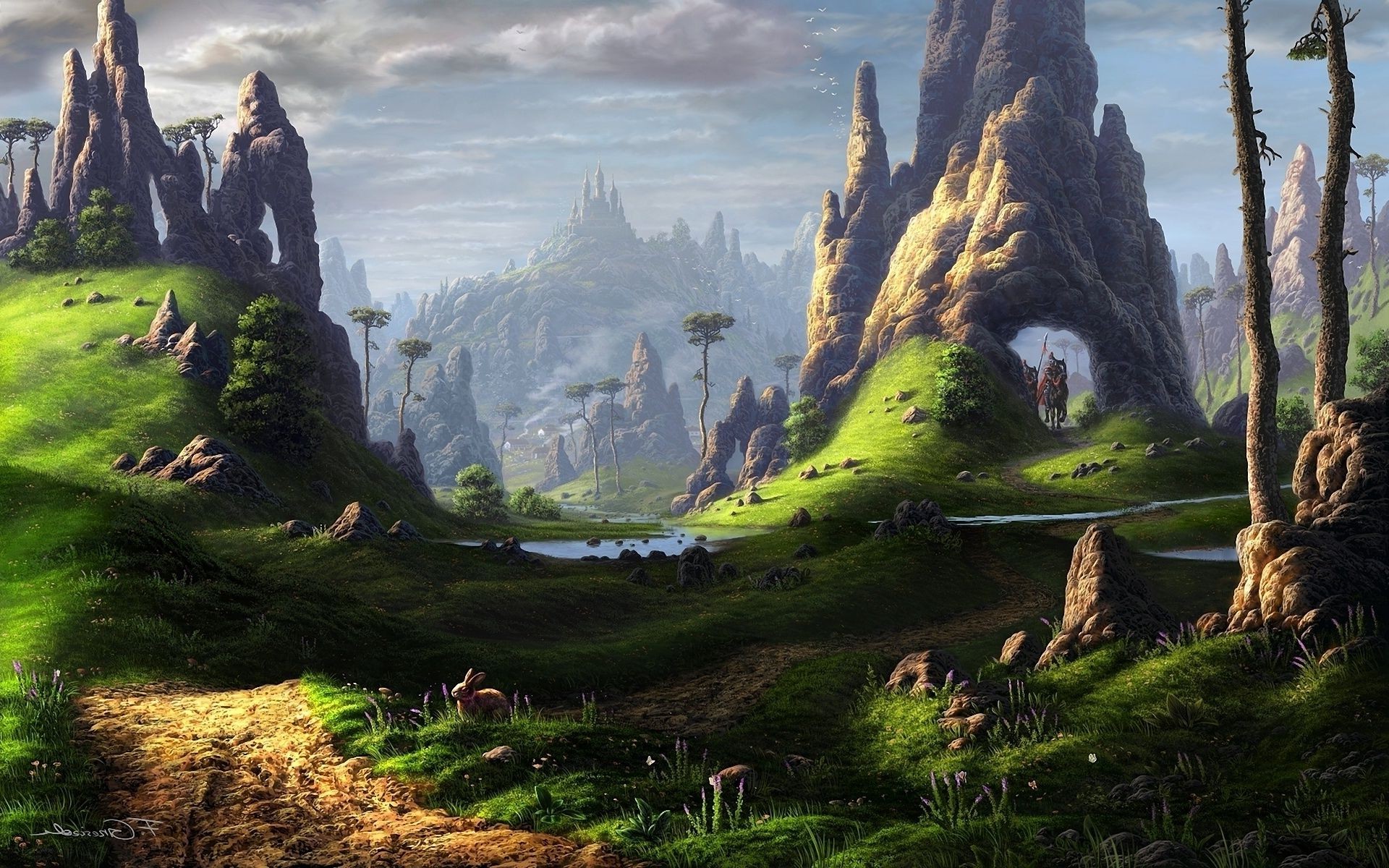 This wallpaper is available in various resolutions. Select the desired one from above checkbox and download this image in just few seconds. Select item you need and press download button.
New wallpapers from "Other" category