Flight of balloons over wheat field is wallpaper for your desktop. Wallpapers for Android for free.
Three balloon flying over the surface of the earth towards the mountain tops. Under the balls is a huge beautiful wheat field with yellow ripe ears. The picture looks very nice on the desktop, especially large-format display or laptop.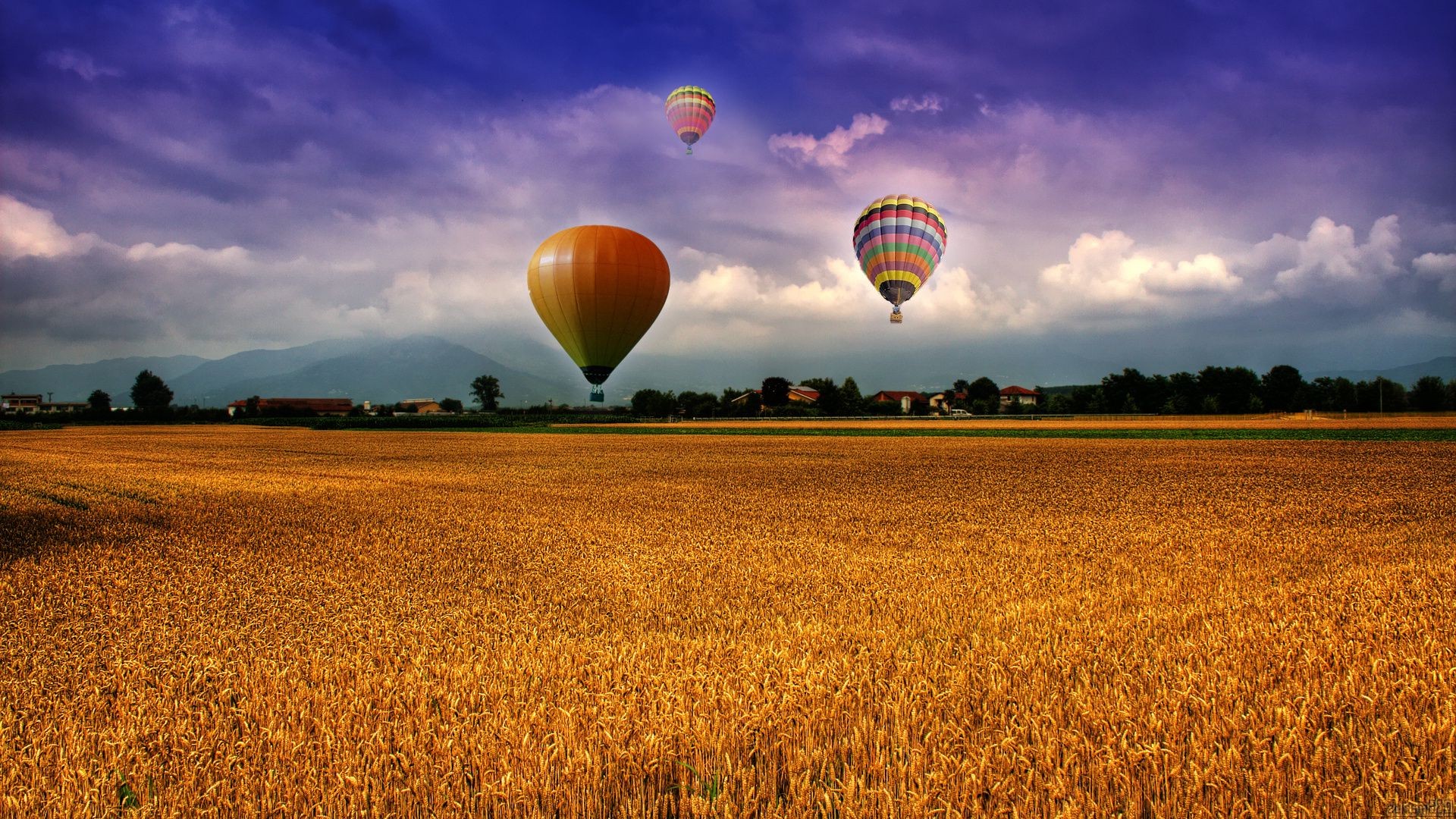 This wallpaper is available in various resolutions. Select the desired one from above checkbox and download this image in just few seconds. Select item you need and press download button.
New wallpapers from "Fields, meadows and valleys" category