Aircraft su-34 bomber is wallpaper for your desktop. Wallpapers for Android for free.
Fighter-bomber su-34 is designed for a powerful and accurate missile and bomb strikes on ground targets enemy in his tactical depth. The presence of a perfect electronic equipment and guided missile weapons of class "air-air", as well as high flying and maneuvering characteristics allow to use it as a fighter for air combat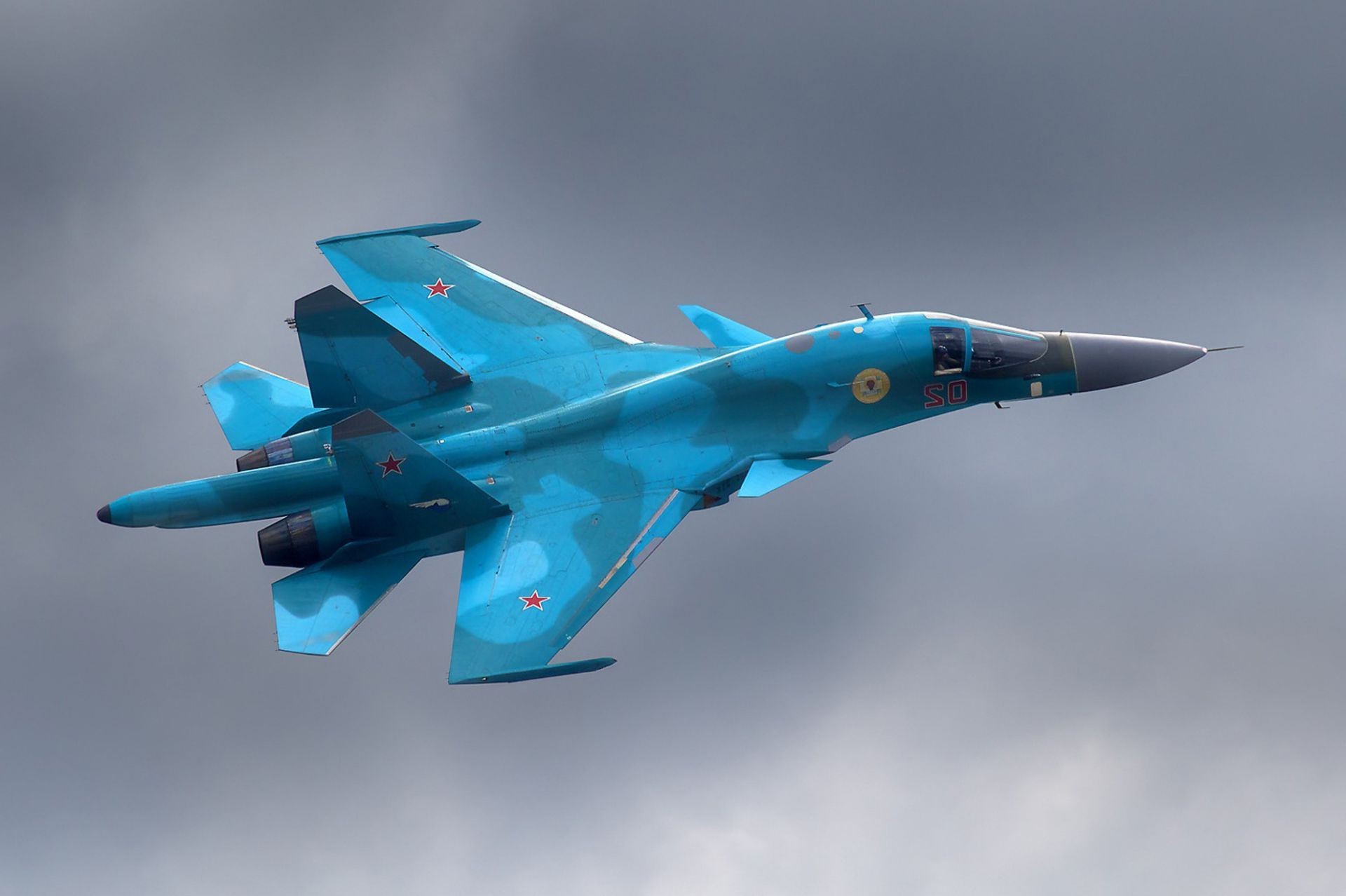 This wallpaper is available in various resolutions. Select the desired one from above checkbox and download this image in just few seconds. Select item you need and press download button.
New wallpapers from "Fighters" category