Sunny flowers - sunflowers under blue sky is wallpaper for your desktop. Wallpapers for Android for free.
Blooming sunflowers on a background of blue sky with clouds floating in the sky white Cumulus clouds of various sizes and shapes.Some of the sunflowers are in full bloom already, and some haven't.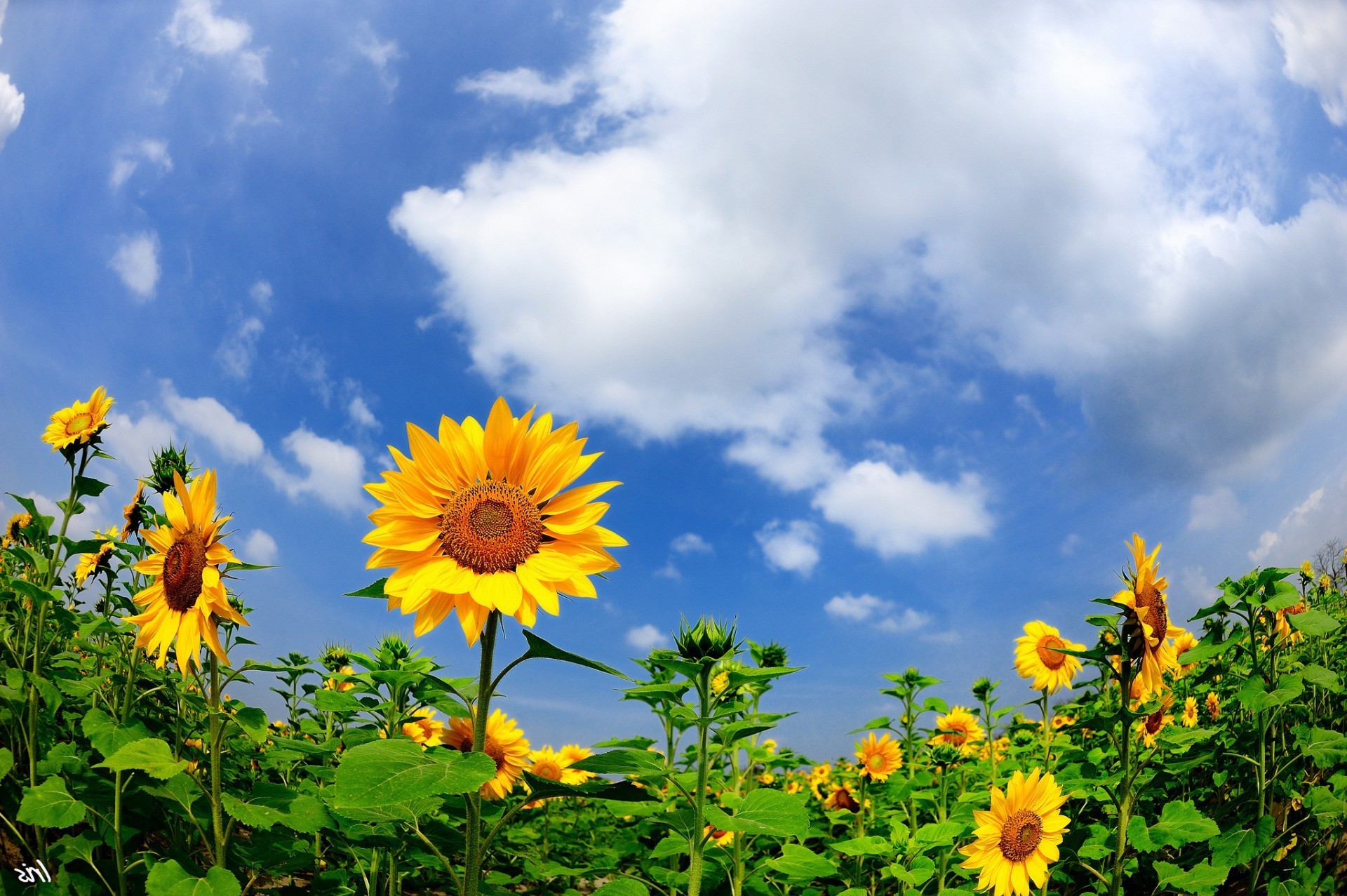 This wallpaper is available in various resolutions. Select the desired one from above checkbox and download this image in just few seconds. Select item you need and press download button.
New wallpapers from "Flowers" category