Violin on sheet music and red rose is wallpaper for your desktop. Wallpapers for Android for free.
Violin, music, flowers - all this is unacceptable aspects of life of the violinist, who is the true master of his craft. Rose, apparently donated by one of the numerous fans after the concert and left on her dressing table. I personally do not like the violin when it sounds by itself, but only the more admire the patience and tenacity of people who don't play.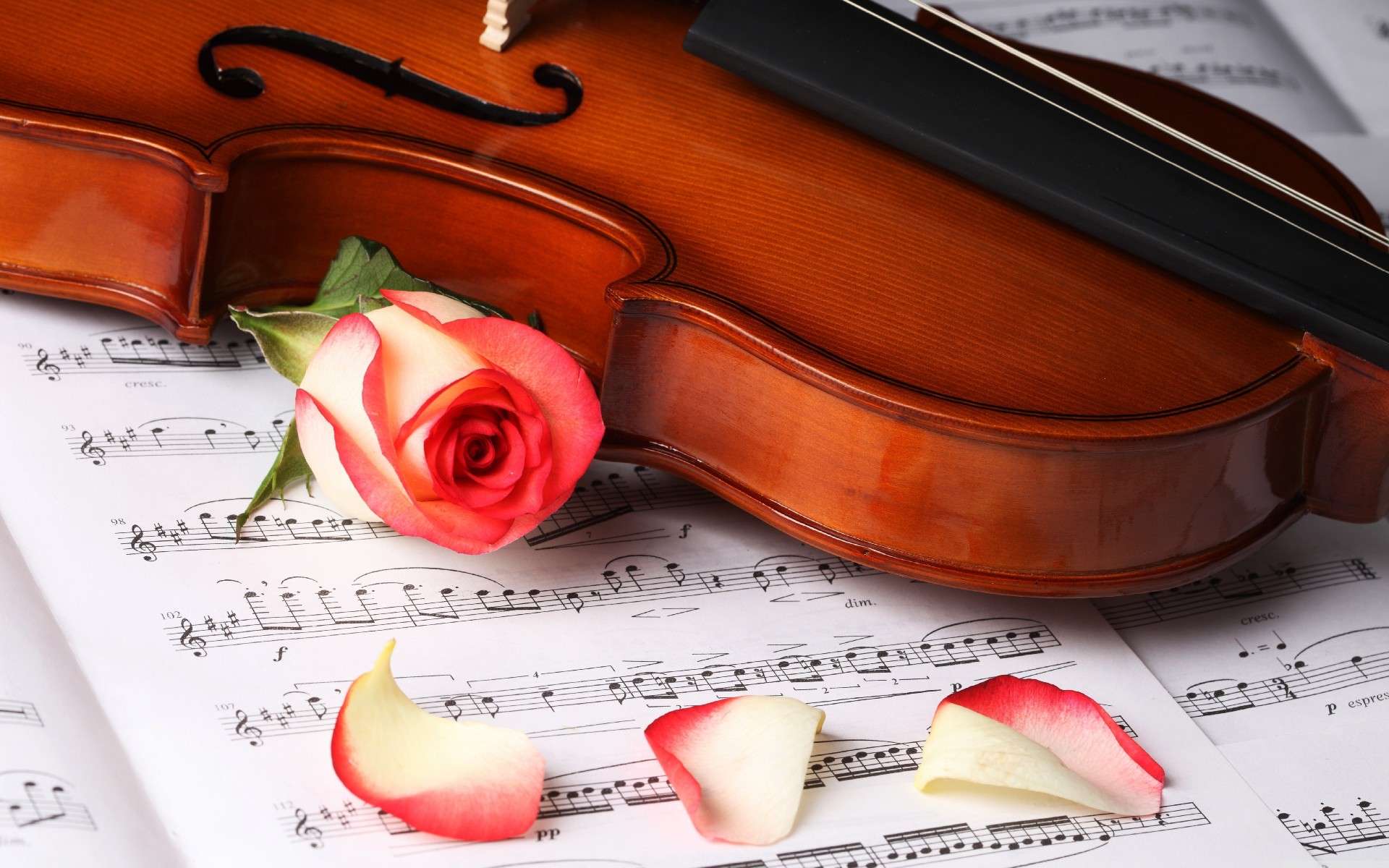 This wallpaper is available in various resolutions. Select the desired one from above checkbox and download this image in just few seconds. Select item you need and press download button.
New wallpapers from "Other" category