The cowboy took a break is wallpaper for your desktop. Wallpapers for Android for free.
The cowboy got off the horse and made a fire to cook their food. The horse he was tied right there by his side, apparently to avoid being eaten by wild animals. In the background a landscape with several trees and red from the setting sun sky.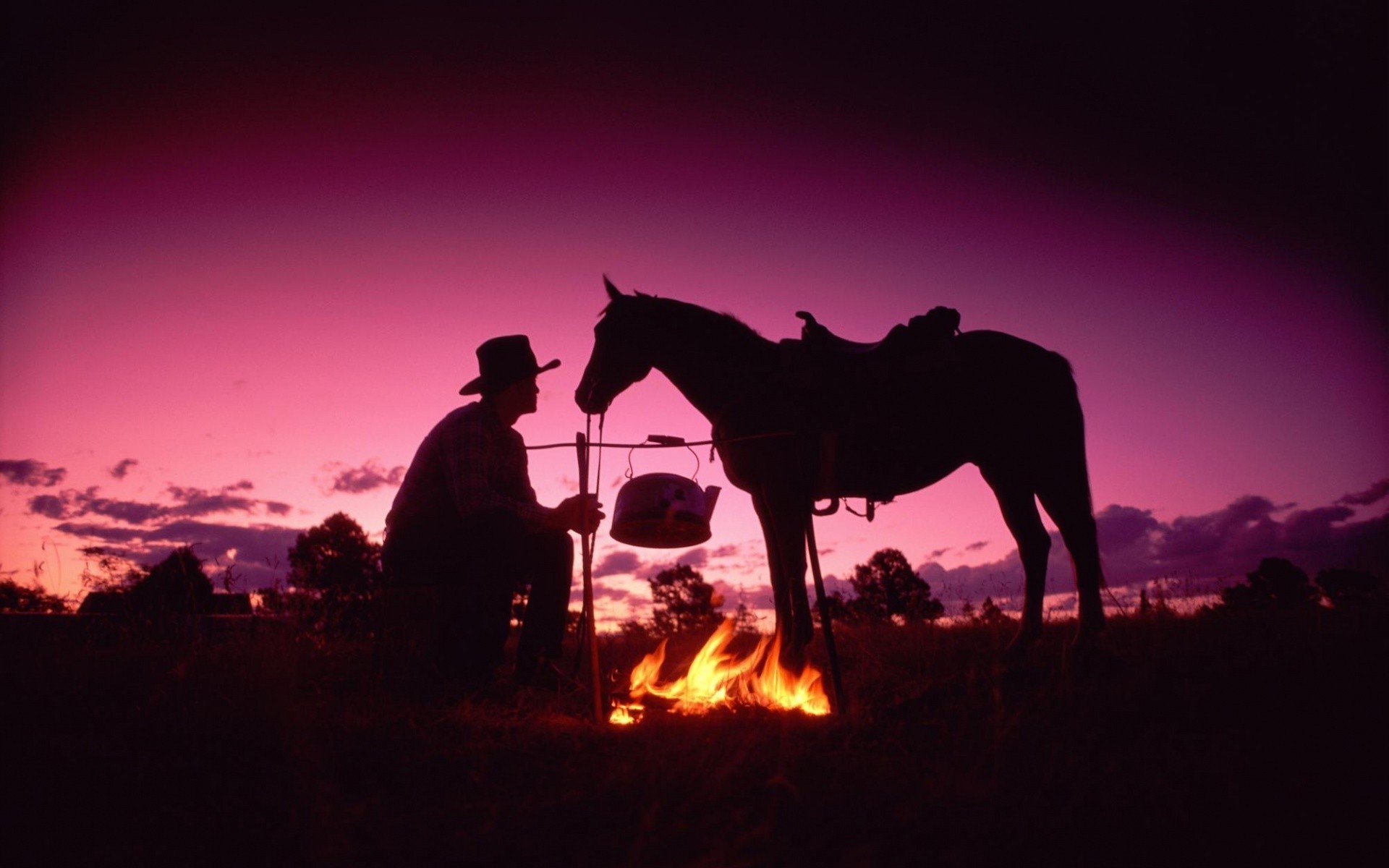 This wallpaper is available in various resolutions. Select the desired one from above checkbox and download this image in just few seconds. Select item you need and press download button.
New wallpapers from "Horses" category