The rock in the middle of the lake is wallpaper for your desktop. Wallpapers for Android for free.
Evening, sunset, heavenly body sets. It will take just a few minutes and the sun finally hiding behind the night. In the middle of the lake is a smooth rock. Quiet water surface of the lake calm and not even covered by small ripples. So quiet that in the water you can see the reflection of all this poetic picture. The picture will come up on the desktop besides who doesn't love bright colors and loves the outdoors.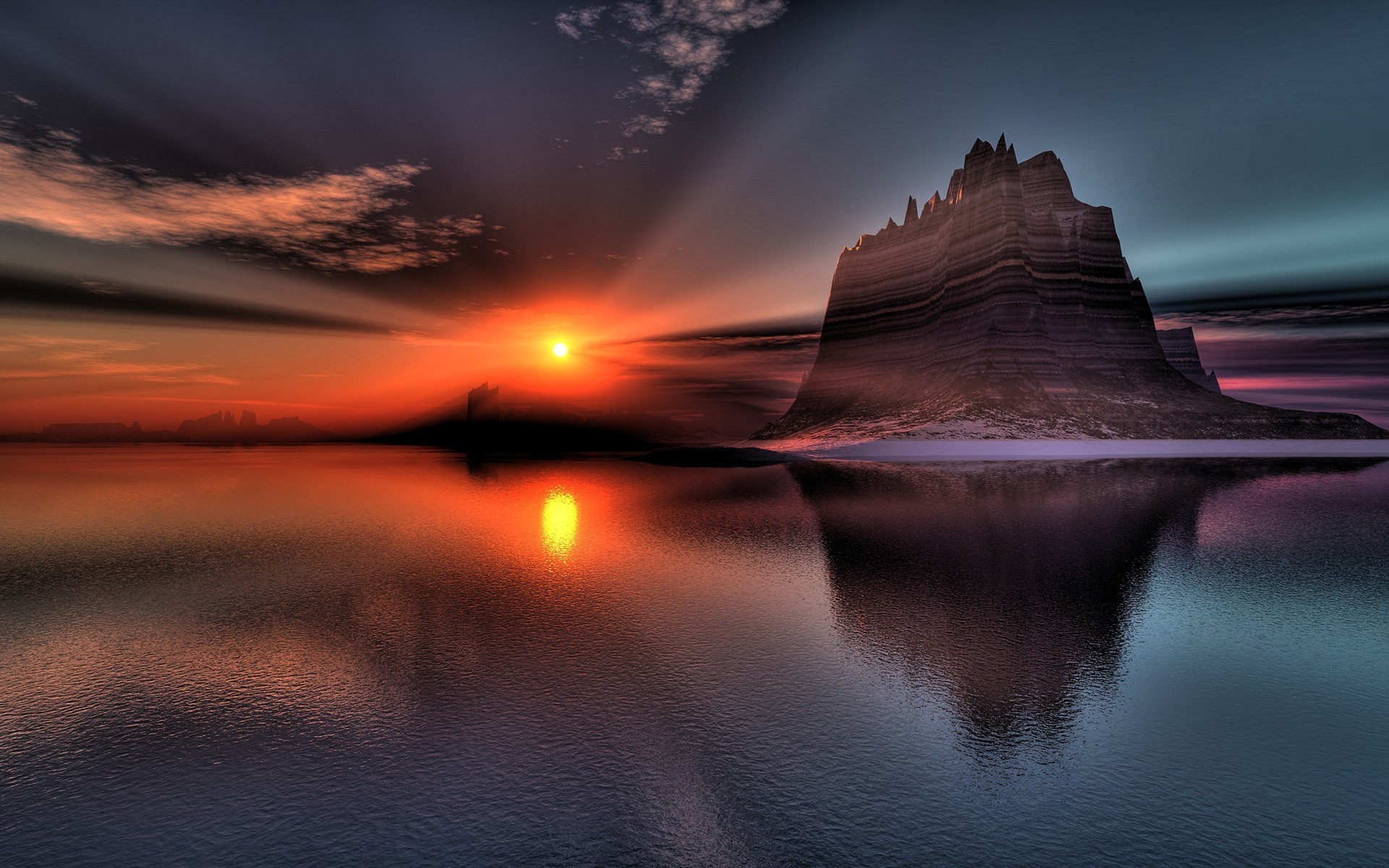 This wallpaper is available in various resolutions. Select the desired one from above checkbox and download this image in just few seconds. Select item you need and press download button.
New wallpapers from "Lake" category