White lion albino lion cub face is wallpaper for your desktop. Wallpapers for Android for free.
Leo is an albino .lies and looks at the other lions thinking "Why am I different,good or bad ?"Yes! I was lucky that white is afraid of nobody and I'm always hungry,like a lioness-life is good.The lion lies on a rock and looking into the distance,dreaming about the future and thinking about their wonderful hearty day.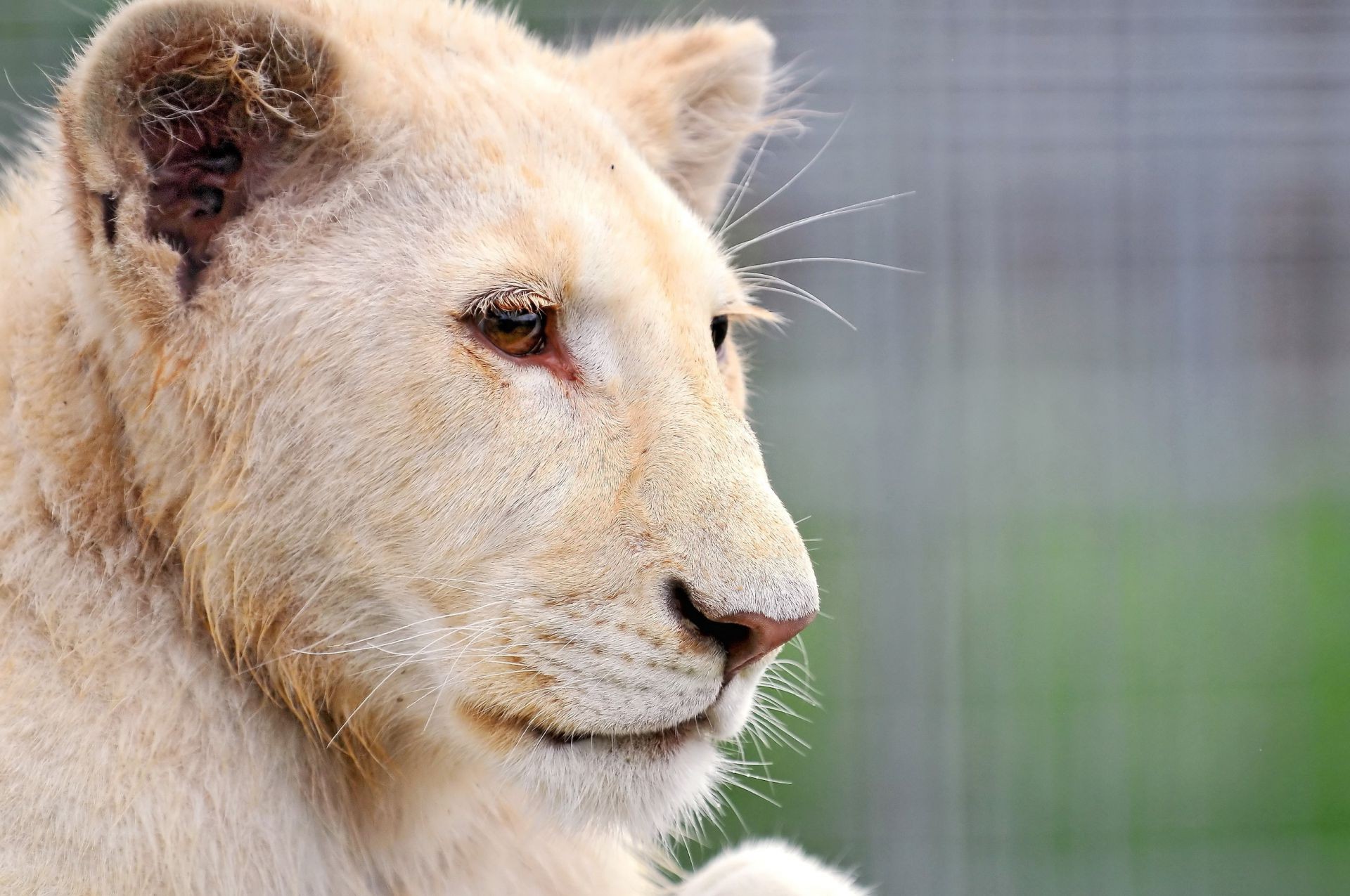 This wallpaper is available in various resolutions. Select the desired one from above checkbox and download this image in just few seconds. Select item you need and press download button.
New wallpapers from "Lions" category