A pair of dolphins diving together in the ocean is wallpaper for your desktop. Wallpapers for Android for free.
it is a Paradise on earth!!would love to be there and to swim with dolphins!then to get to the mysterious island and basking under the hot sun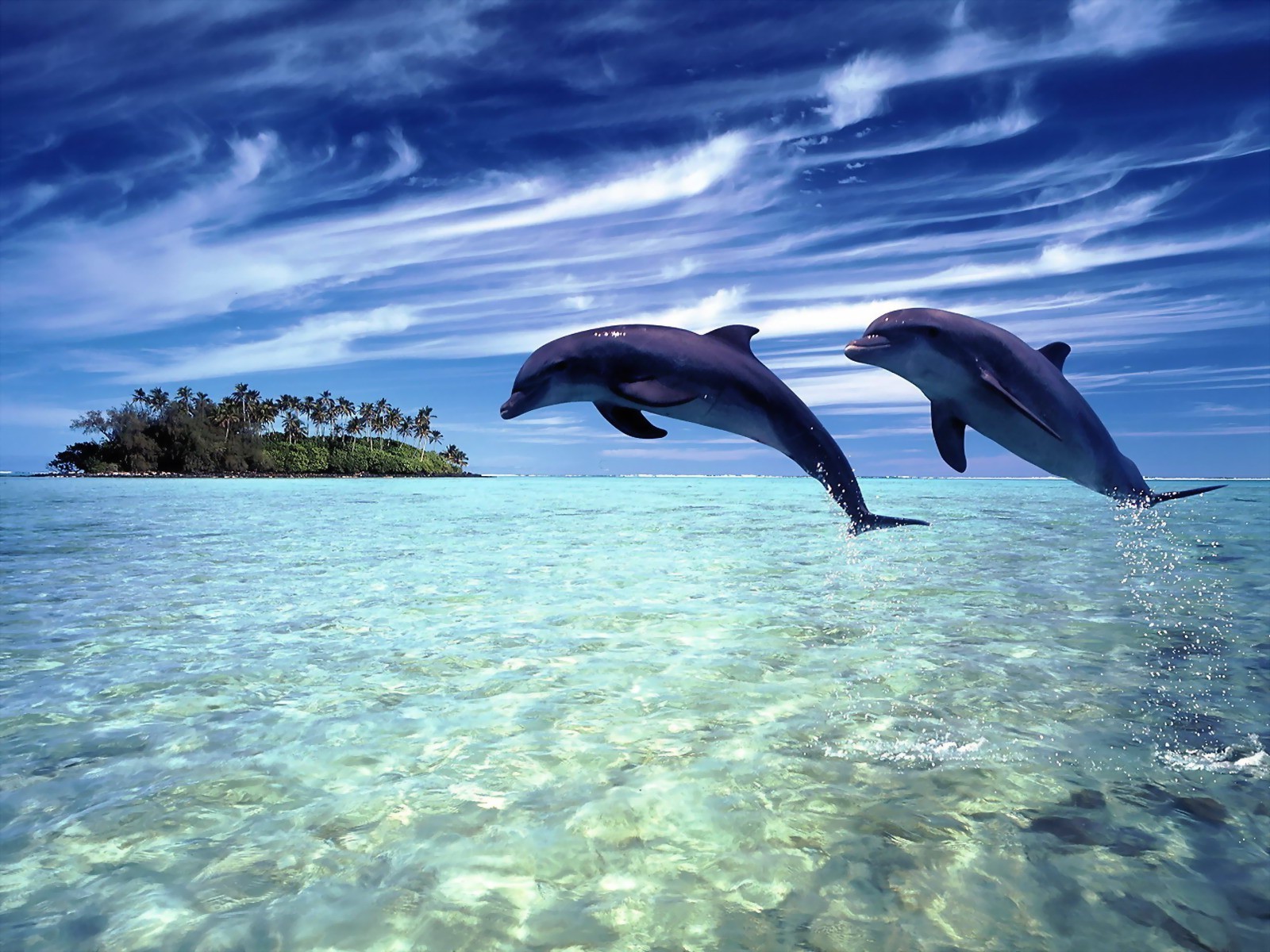 This wallpaper is available in various resolutions. Select the desired one from above checkbox and download this image in just few seconds. Select item you need and press download button.
New wallpapers from "Love animals" category