Snow house winter is wallpaper for your desktop. Wallpapers for Android for free.
In a clearing in the woods is a cozy house in which the Windows lit with warm yellow light. In the night sky shining stars lighting up the forest in the distance. Very fabulous and sweet Christmas picture. Around the silence and tranquility - no urban hustle and bustle, of cars with their exhaust gases. The crackle of wood burning in the fireplace, the howl of the wind outside the window, only close people and nature - that's what I call romance!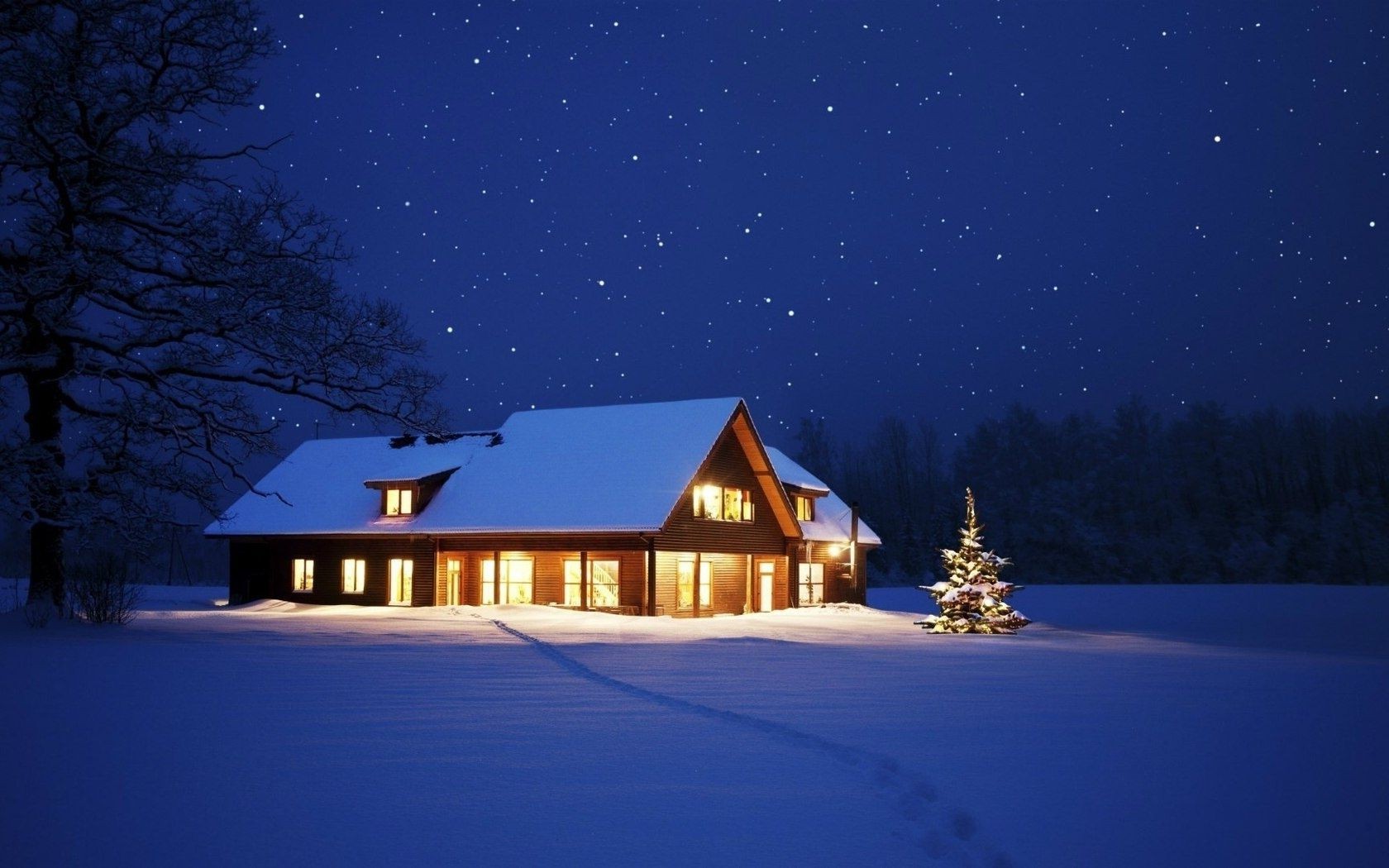 This wallpaper is available in various resolutions. Select the desired one from above checkbox and download this image in just few seconds. Select item you need and press download button.
New wallpapers from "New year" category