Babe on a white horse is wallpaper for your desktop. Wallpapers for Android for free.
The goddess on horseback, racing across the sky as the waves, surrounded by white gulls! Her eyes were fixed somewhere into the distance. She rushes to meet his happiness!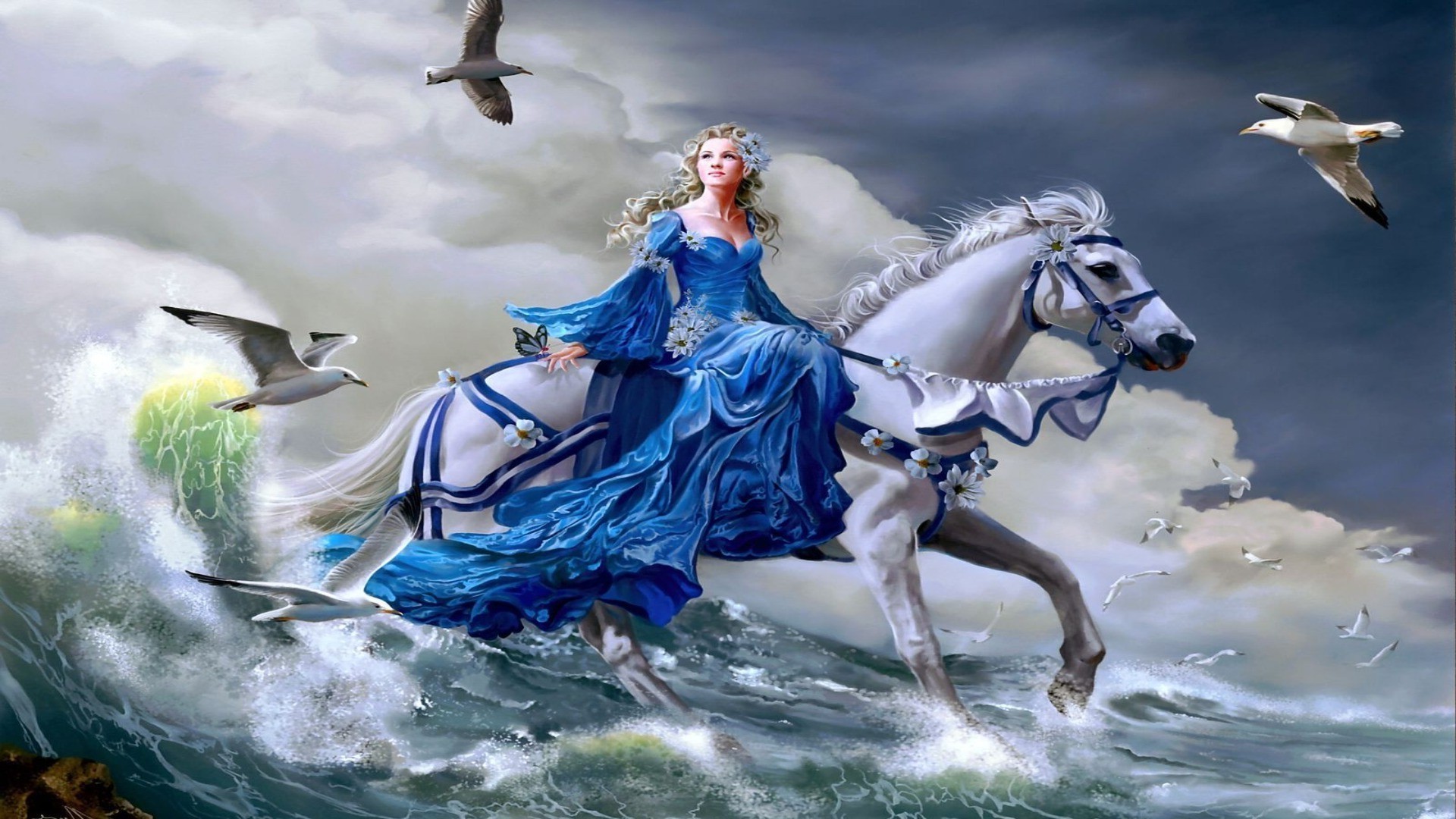 This wallpaper is available in various resolutions. Select the desired one from above checkbox and download this image in just few seconds. Select item you need and press download button.
New wallpapers from "People" category