Three planets in a row is wallpaper for your desktop. Wallpapers for Android for free.
When the three planets converge in the heavens of the dancing light, the whole world will freeze in that day the Holy, the sacred welcoming of the baby. (the ancient prophecy )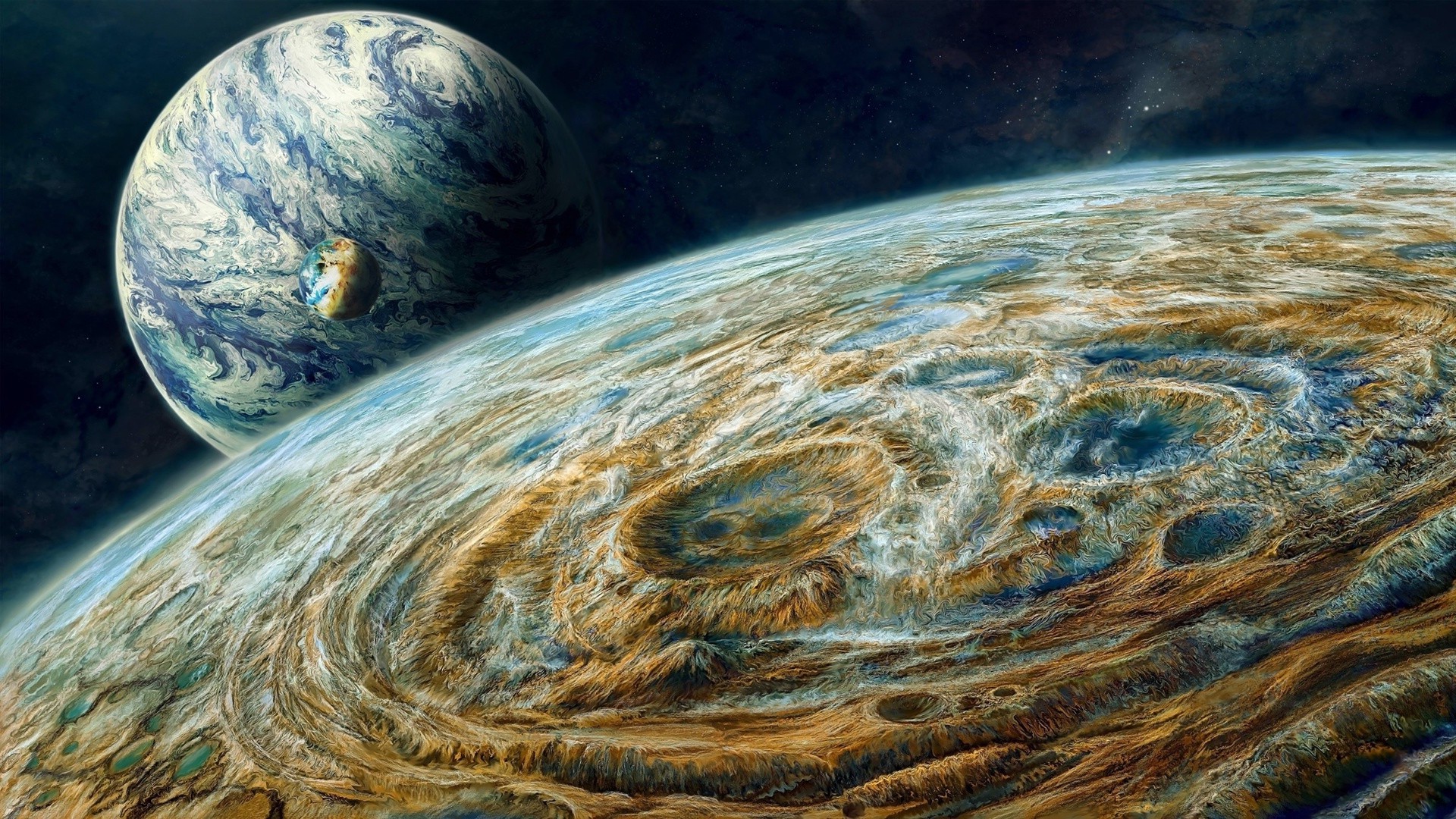 This wallpaper is available in various resolutions. Select the desired one from above checkbox and download this image in just few seconds. Select item you need and press download button.
New wallpapers from "Planets" category