Rural landscape is wallpaper for your desktop. Wallpapers for Android for free.
In the foreground a river, the shores of which are overgrown with thick green grass. On the shore is somewhat tall trees. From the shore is a path straight to the houses nearby. Apparently this small village. Their rules and foundations. And most importantly there is no rush of city life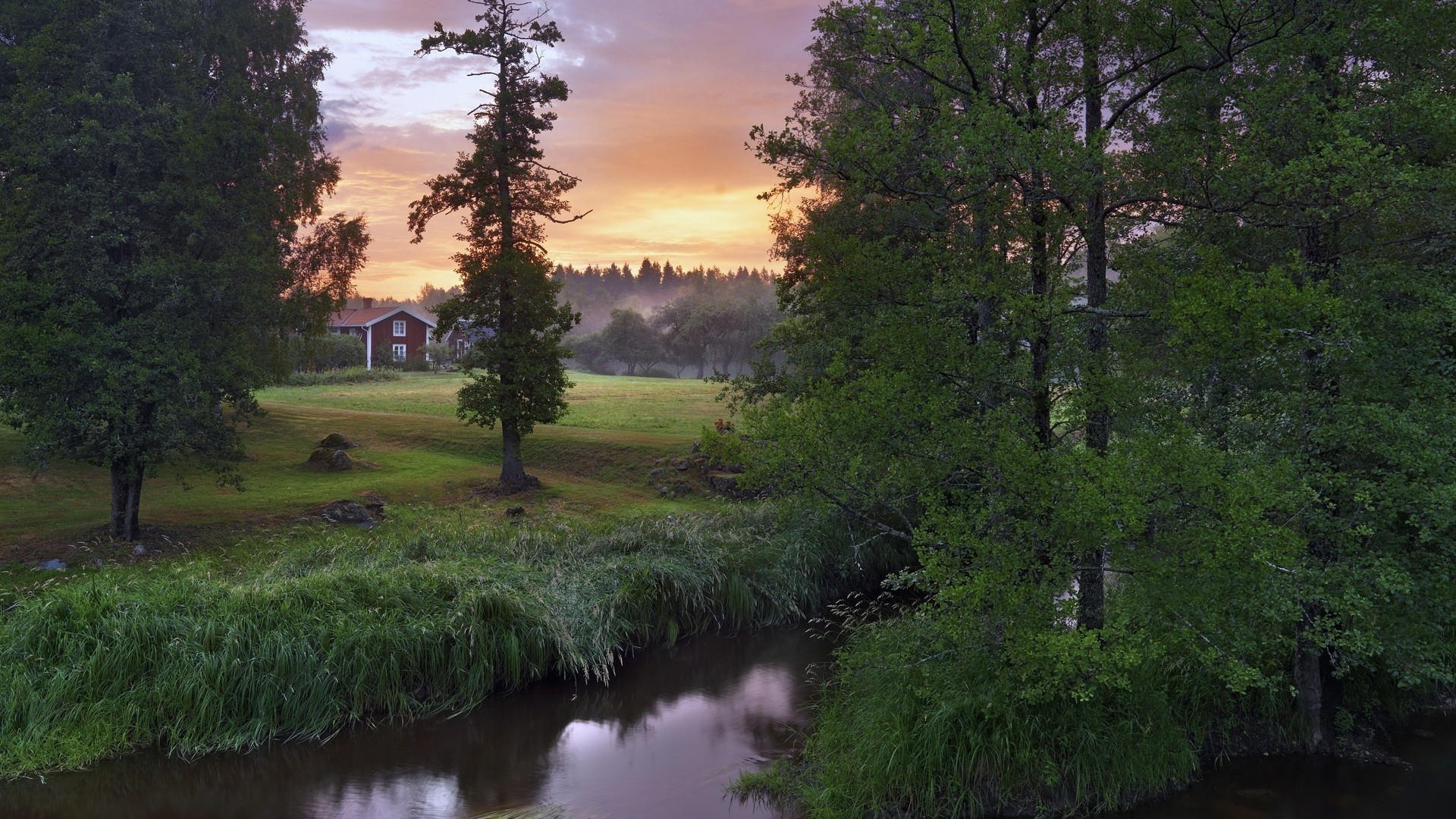 This wallpaper is available in various resolutions. Select the desired one from above checkbox and download this image in just few seconds. Select item you need and press download button.
New wallpapers from "Rivers, ponds and streams" category