The serpentine road winds among green hills is wallpaper for your desktop. Wallpapers for Android for free.
Beautiful! Heaven and earth... I would compare with the path of life:up,up to heaven. Grass with flowers-Peace and Joy.. a lot of Which("thoughts are my horses"-may they be positive and not jump too quickly). And the rise of the road-for someone easy, and for someone hard! But you need to go step by step: heaven's waiting for such a harsh, but loving!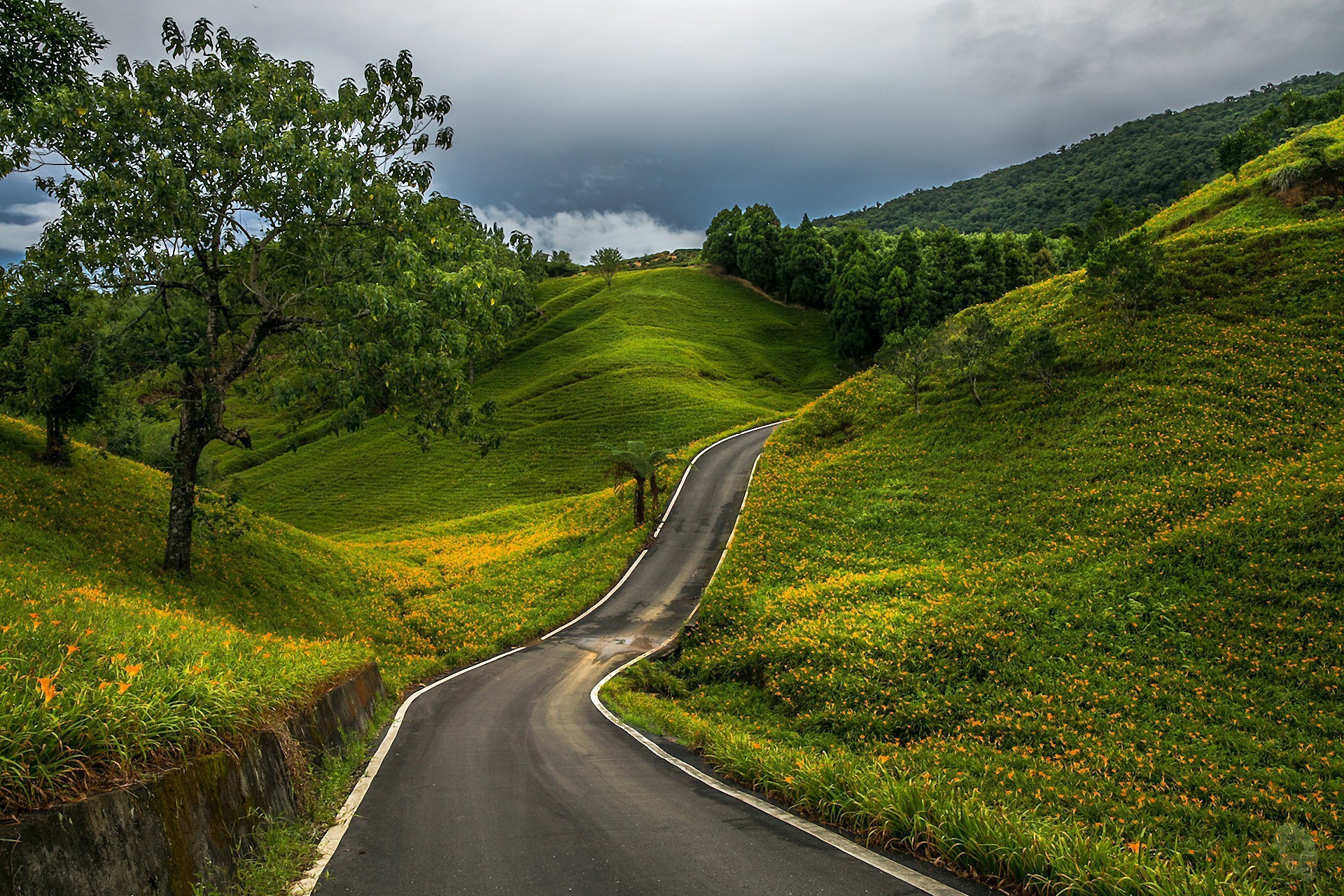 This wallpaper is available in various resolutions. Select the desired one from above checkbox and download this image in just few seconds. Select item you need and press download button.
New wallpapers from "Road" category