The sun breaks through the clouds is wallpaper for your desktop. Wallpapers for Android for free.
Imagine a warm summer day, you're on vacation, in nature, lie on the sand and stare into the sky. The sun is shining, the sky is clear and bright blue. Suddenly starts blowing light, warm and a nice breeze, and lapping at the sky white clouds. But they never cover the sun, still very warm. These small clouds do not promise of rain, and we can enjoy them. They take the most amazing and bizarre seem designed to please.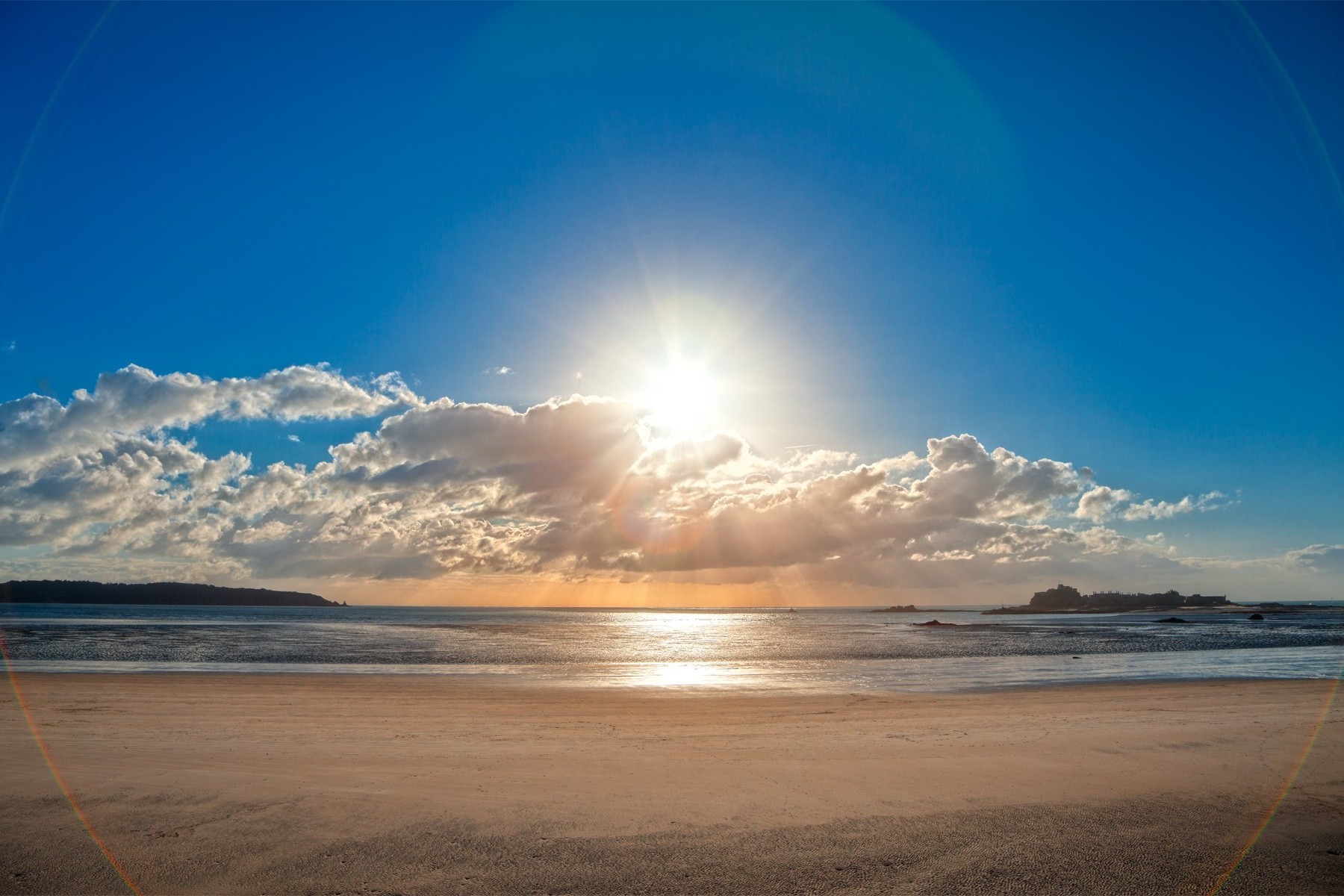 This wallpaper is available in various resolutions. Select the desired one from above checkbox and download this image in just few seconds. Select item you need and press download button.
New wallpapers from "The sky" category