Landscape sunset nature mountains flowers grass trees is wallpaper for your desktop. Wallpapers for Android for free.
Here's the long-awaited summer. You can go on vacation in the most beautiful places such as this place is so fabulous, as in a good tale beautiful mountains in the rays of the setting sun cast blue and green, and in the valley blossomed incredibly fabulous bushes of beautiful flowers.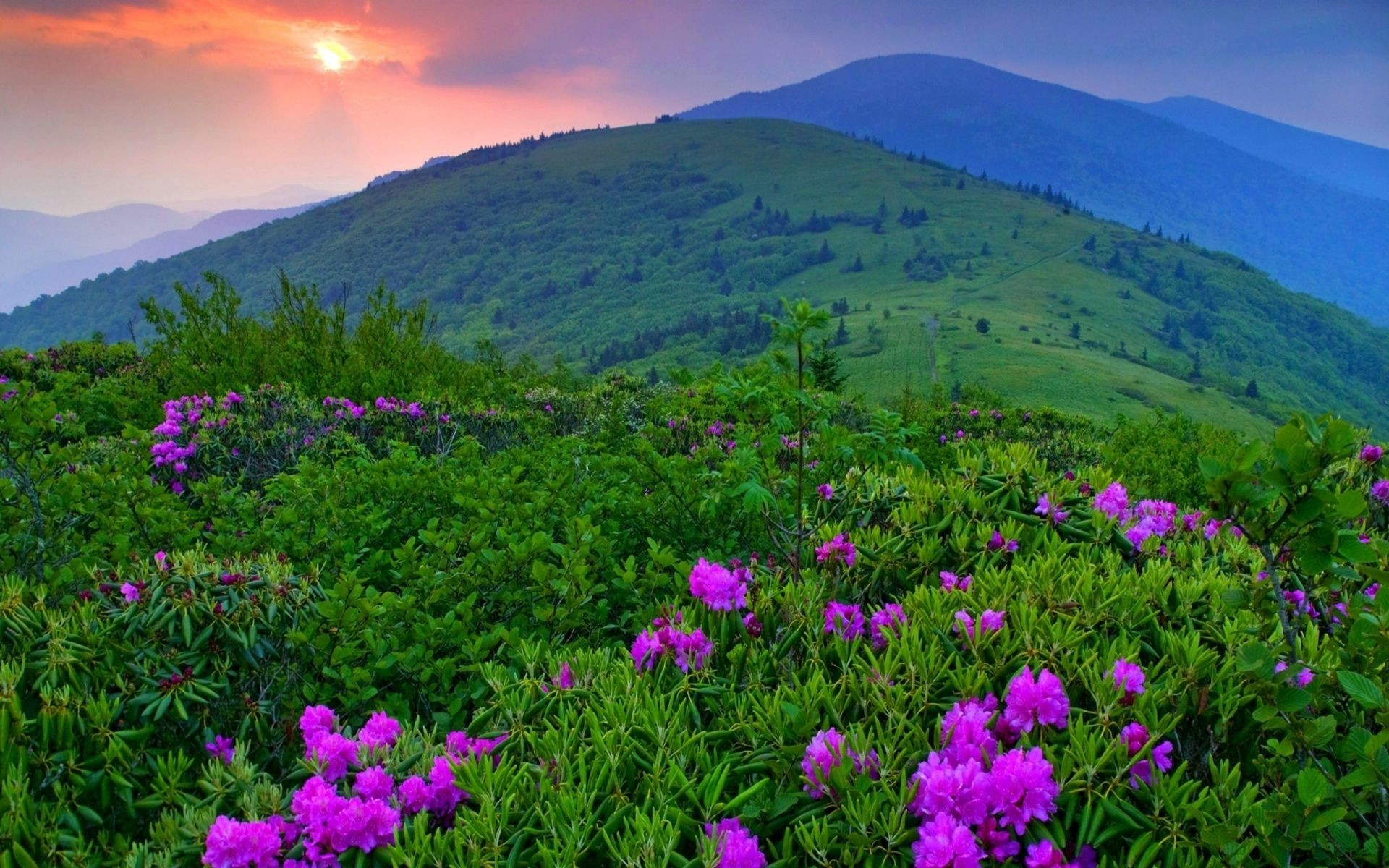 This wallpaper is available in various resolutions. Select the desired one from above checkbox and download this image in just few seconds. Select item you need and press download button.
New wallpapers from "The sunset and sunrise" category