Spaceships ready for battle is wallpaper for your desktop. Wallpapers for Android for free.
The Armada of spacecraft orbiting the Earth is preparing to welcome foreign invaders. International space forces troops at the ready, so the enemy will not pass!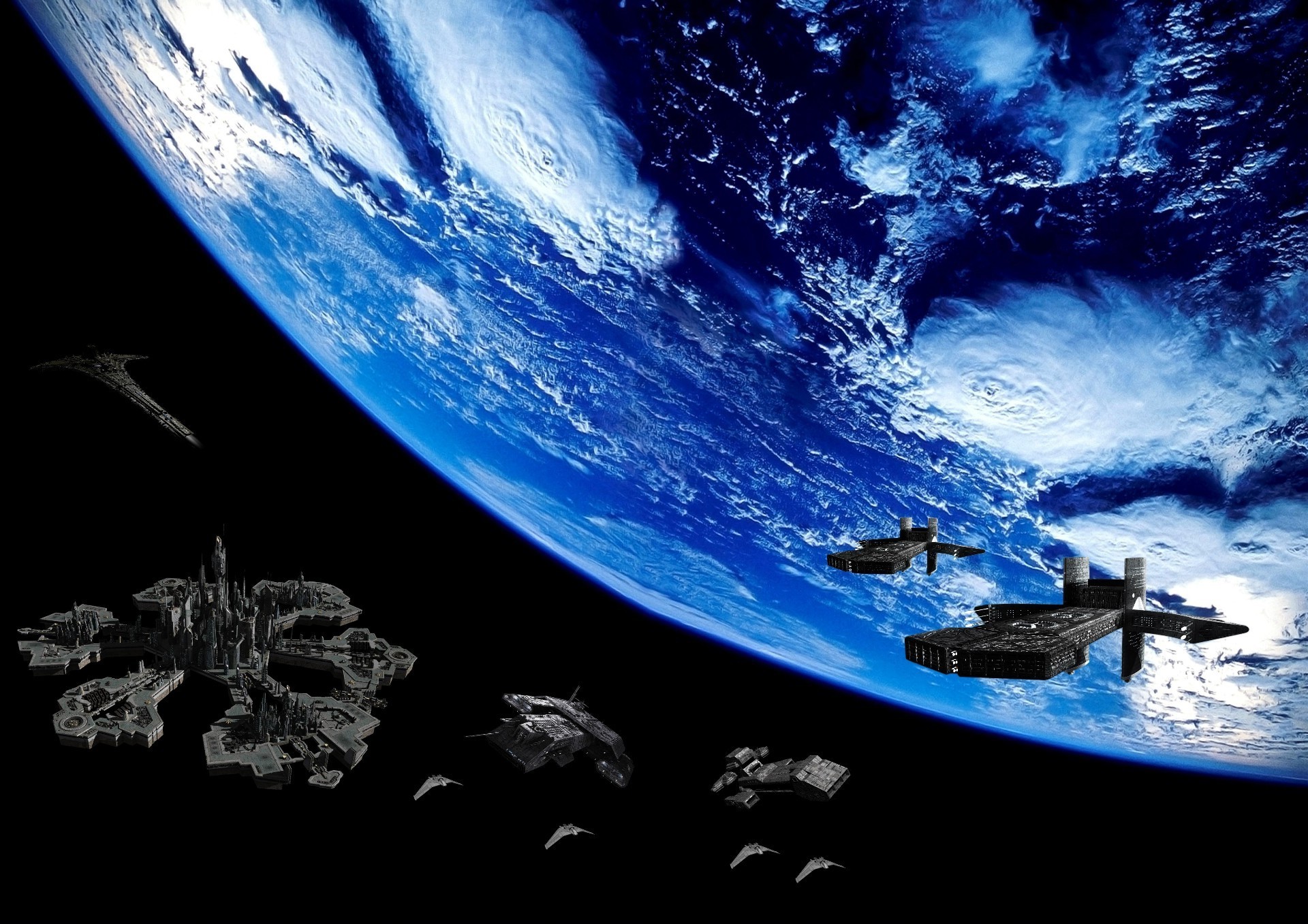 This wallpaper is available in various resolutions. Select the desired one from above checkbox and download this image in just few seconds. Select item you need and press download button.
New wallpapers from "The views of Earth from Space" category